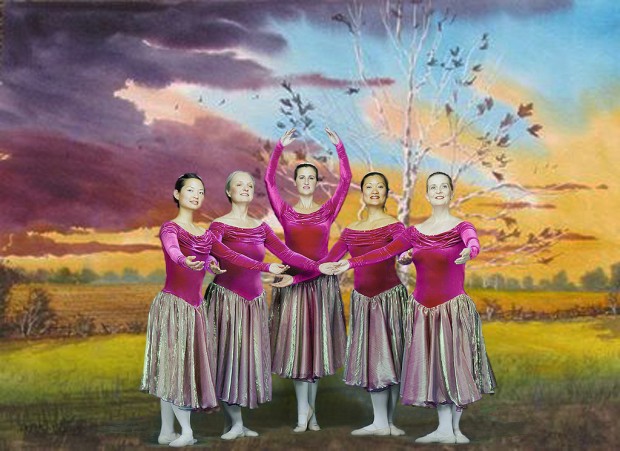 2023 – 2024 Season
Dance classes are offered to adults of all ages.
Ballet School starts September 6, 2023 and ends on June 21, 2024.
Ballet School hours:
Monday to Friday: 5:30 PM to 9:30 PM
Saturday: 9:00 AM to 2:00 PM
Classes are one hour long.
Annual Show Rehearsal: Tuesday June 25, 2024
Annual Show: Wednesday June 26, 2024
Location
Dance Studio, dance room 137
Newtonbrook Secondary School
155 Hilda Avenue
Toronto, Ontario
Fees and Registration
School fees are non-refundable. However, under special circumstances such as illness, family emergencies, or moving out of the city, a refund of the fee may be arranged. Proper documentation proving the situation must be submitted. A cancelation fee will apply.
Students will not be admitted to class unless full payment has been made.
Drop-in
$24/hour, payable in advance
Regular classes
Registration fee: $40
For fees information, please contact Donita Ballet School.
Other Costs
Around the end of February, dancers will be requested to remit a non-refundable down payment of $75 for the costume rental cost. The deposit will ensure your spot in the Annual Recital. The balance of the rental cost will be due by May 15th.
Expectations of Students
Donita Ballet School is a professional school. From the beginning students are required to commit to its high level of training and attendance.
Donita Ballet School understands that not every student who enrolls in dance classes wishes to be a professional dancer. However, the quality of teaching that Donita Ballet School provides gives the students the option to pursue a professional dancing career.
For ballet, students should wear:

black leotard
pink tights
pink soft ballet shoes
Hair must be tied in a bun if long enough. If short, it must be neatly pinned back.
Students are expected to attend classes regularly, as they will be preparing for the annual recital.
Students must avoid making any plans that would interfere with dance classes, rehearsals and recitals. Absences slow down the progress of the student and are very disruptive to the class.
Replacement classes are allowed in case of sickness.
No refunds will be given for classes not attended.
We're proud of our adult ballet classes. We know we provide just the right environment for adults wanting to learn ballet for the first time or return to a hobby enjoyed as a child. Ballet provides numerous benefits to adult learners, giving great exercise and allowing the body to achieve the balance and flexibility that's missing in many adults these days.
Contact Donita Ballet School today if you're looking for dance classes in the Toronto, North York or Thornhill area. We'll be happy to take you on a tour of our studio and show you just what makes our school stand out.