Here's what people say about us…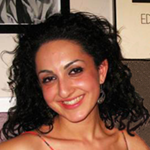 Golnesa A.
Donita is an exceptionally gifted teacher. Her knowledge of ballet is authentic; her style is timeless; her choreography is demanding. DBS is the best amateur school in the GTA. Recommended to anyone interested in mastering ballet technique.
Natalli Reznik
Natalli Reznik, who placed fourth in So You Think You Can Dance Canada 2008, trained for eight years with Donita Ballet School (1995-2003)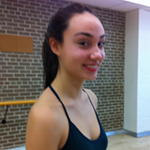 Mother of Stephanie M. D.
Donita ballet school has made a great difference in the life of my daughter…for she started from age 9yrs to 21yrs old. She learned about classical music movement lyrics and developed great discipline that she will have for the rest of her life!!!! I am forever grateful to Donita Nahon for her love and great friendship!!!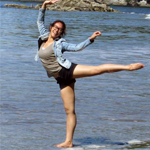 Tifanny M.
I've been dancing with Donita Ballet School for 10 years and never had the thought of going to any other school. Dancing for so many years made me realize that I want to be a professional dancer. Donita has a real passion for dance and puts in all her effort into her students making them look like professional dancers. She gives helpful correction and advice that make her dancers look and feel strong. Donita Ballet School has made me a better dancer.
Clara L.
I've studied with Donita for a combined twenty years. In that time I have also taken classes all over Toronto and New York City, and Donita's passion for ballet, technical precision and her attention to detail when it comes to giving corrections far exceeds any other teacher I have ever studied with.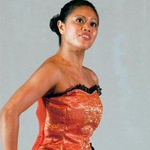 Natasha J.
I have been attending Donita Ballet School ever since I was 3 years old. Donita's classes are tailored to both recreational dancers who are looking for a place to stay fit and keep up their dance training, or professional (or aspiring professional) dancers who want to perfect their technique and performance style. Every dancer is unique, and Donita gives personalized corrections to ensure that each student improves – plus, her choreography is gorgeous! If you are looking for a fun and challenging ballet class that will take you to the next level as a dancer, Donita Ballet School is for you!

Michelle Fox
I have been with Donita Ballet School for 16 years now and have the best experiences of my life. Donita is the most dedicated and passionate teacher you will find in the city. She truly cares about her students and giving each and every one of them her undivided attention.
I owe all that I have become as a dancer to her. Her specialized training has enabled me to graduate from Ryerson University's BFA dance program and gain acceptance into a professional dance company.
Donita is the kind of teacher that you remember all your life, whether you dance for fun or professionally, she offers dancers the environment to live out their passion to the fullest!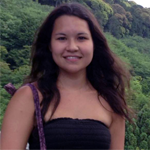 Torie J.
I have danced with Donita Ballet School for over 20 years and there is no where else in which you will find such attention to detail to foster personal growth in ballet technique. This school helped me enter the Claude Watson Arts Program at Earl Haig Secondary School, and further enhanced my growth along side the dance major program. This school has an excellent atmosphere, unique choreography and has paved the way for some truly excellent artists such as Michelle Fox from In'trinzik Dance Project and Natalli Reznik from So You Think You Can Dance Canada.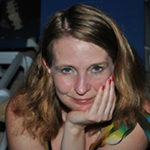 Susan R.
I have been a student of Donita Ballet school for over 12 years and my daughter for 5 years. If you appreciate a disciplined thoughtful yet fun approach to dance, then this is the school for you. Donita is the strongest technical ballet teacher and also instills in her students a love and passion for dancing. I would trust my daughter in Donita's care, knowing that she will be taught the correct technical positions so that she is protected from injury. I have danced with several other schools over the years and the instruction I receive is superior to any other. My daughter loves Donita whole heartedly and neither she or I would consider another teacher. As an adult dancer I appreciate that Donita takes in dancers of all shapes and sizes and works with us all to support us in our love and development of dance.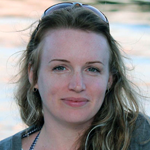 Katie A.
I have been a student at Donita Ballet School for over 25 years. Donita is a fantastic teacher with a lot of passion, creativity and attention to detail. At her school you will learn proper technique, musicality, coordination and performance. And trust me… you will hear about it if you're not giving 110%!!! She will use all her incredible energy and sheer force of will (and very loud voice!) to push you until you get it right! And because of that, her students are strong, capable dancers with none of the terrible injuries seen so often at other schools. But Donita is just as quick to laugh, and in her classrooms we are all friends… we help each other with choreography and corrections (and support when your friggin turns just aren't working out that day!), and often get together outside the classroom. It really is a great community! You won't find the cattiness and competitiveness between the girls here as you do in other schools.
Donita teaches students of all levels and abilities. I do not have a dancer's body, and I go to class now only once or twice a week as work allows, but with those limited hours she has given me good technique, great coordination, exercise, grace and a love of dance. But in my classes I have also seen Donita turn out professional grade dancers for those who were committed to a career in dance. Natalli Reznik was a fellow student for many years and went on to the final 4 in So You Think You Can Dance Canada. She also worked with Cirque Du Soleil, and on film and TV, toured as a professional dancer with Nelly Furtado and Kelly Rowland, and performed onstage with Janet Jackson, Lady Gaga, Ne-Yo etc. Michelle Fox is another fellow classmate and friend who went on to graduate from Ryerson Dance and is now a professional contemporary dancer, performing as a company member with Cadence Progressive Contemporary Ballet, in music videos, and now as a performer and co-founder of the in'trinzik dance project. Whether you want a career in dance, or just love the exercise, challenge and friendships of a dance class, this is a great school that I would recommend to anyone.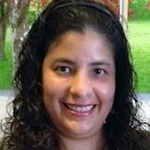 Karla E. M.
I enrolled my daughter into Donita Ballet School when she was five years old. My daughter is now nine, and she still enjoys going to class every week. Donita is a great teacher. She challenges all of her students at all levels to be the best dancers they can be so they can continually move up to the next level and become great dancers. Donita teaches proper ballet techniques and teaches her students the proper names of the steps they learn, as well. Aside from teaching proper technique through repetition in the weekly classes, Donita has her students apply the techniques in dance choreographies she prepares for the students, which then become the dance numbers in the lovely, professionally executed annual presentation that takes place at the end of the school year. To all parents who want their dancers to receive ballet instructions from a true professional and experienced ballet teacher, I highly, highly recommend Donita Ballet School!!"
And I'm very happy my text will help promote your school. You are a great teacher and very dedicated to your students and to your craft. You remind me a lot of the ballet teacher my sister had back when she took ballet lessons as a kid: Sonia was also very dedicated to her students, and challenged them to be their best. When I looked for ballet classes for Kasandra, I did so hoping to find someone like I remembered Sonia to be. I am so happy I found you! You're the most professional ballet instructor I have met in North America (US and Canada).